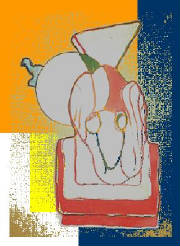 COMMITTEE
Ana Edwards chair, artist, activist, spokesperson

Autumn Barrett Doctoral Candidate in Anthropology, College of William & Mary

Tiamba Wilkerson African & Women's Studies, Activist

Marquette Folley Women's Studies, Smithsonian Institution Traveling Exhibitions Project Director
ADVISORS:
Elizabeth Cann Kambourian historian and author whose primary research into Gabriel's logistical trail led to confirmation of site of Burial Ground for Negroes in 1992

Michael L. Blakey, PhD professor of anthropology, director, Institute for Historical Biology, College of William & Mary, lead anthropologist on burial investigations and analysis from New York African Burial Ground

Janine Bell director, Elegba Folklore Society, Richmond cultural organization

Haskell S. Bingham, Ph.D. descendant of Gabriel, historian, author

Phillip D. Schwarz, Ph.D. historian, author, professor emeritus of History, Virginia Commonwealth University

Melvin Edwards artist, New York City

Jayne Cortez poet, New York City
CURRENT WORK
Annual commemorations of people and events that promote awareness and support for the improved knowledge of Virginia's African American history and its intrinsic and layered impact on the evolution of Richmond's current cultures.
Presentations to community civic groups, tourists interested in heritage and visiting dignitaries, national and international conferences
Virginia Friends of Mali - cultural connection and development organization utilizing educators, travel and project partnerships to enhance and promote friendship and socioeconomic opportunities for people living in Mali and Virginia.
Slave Trail Commission - Lumpkin's Jail Archaeological Work; Reclamation of the Burial Ground for Negroes
VCU Department of African American Studies - Community outreach projects including collaborations to produce documentary films, compile oral histories and extend African American studies course offerings to the public.